Olympian Nathan Chen says teamwork is central to his new memoir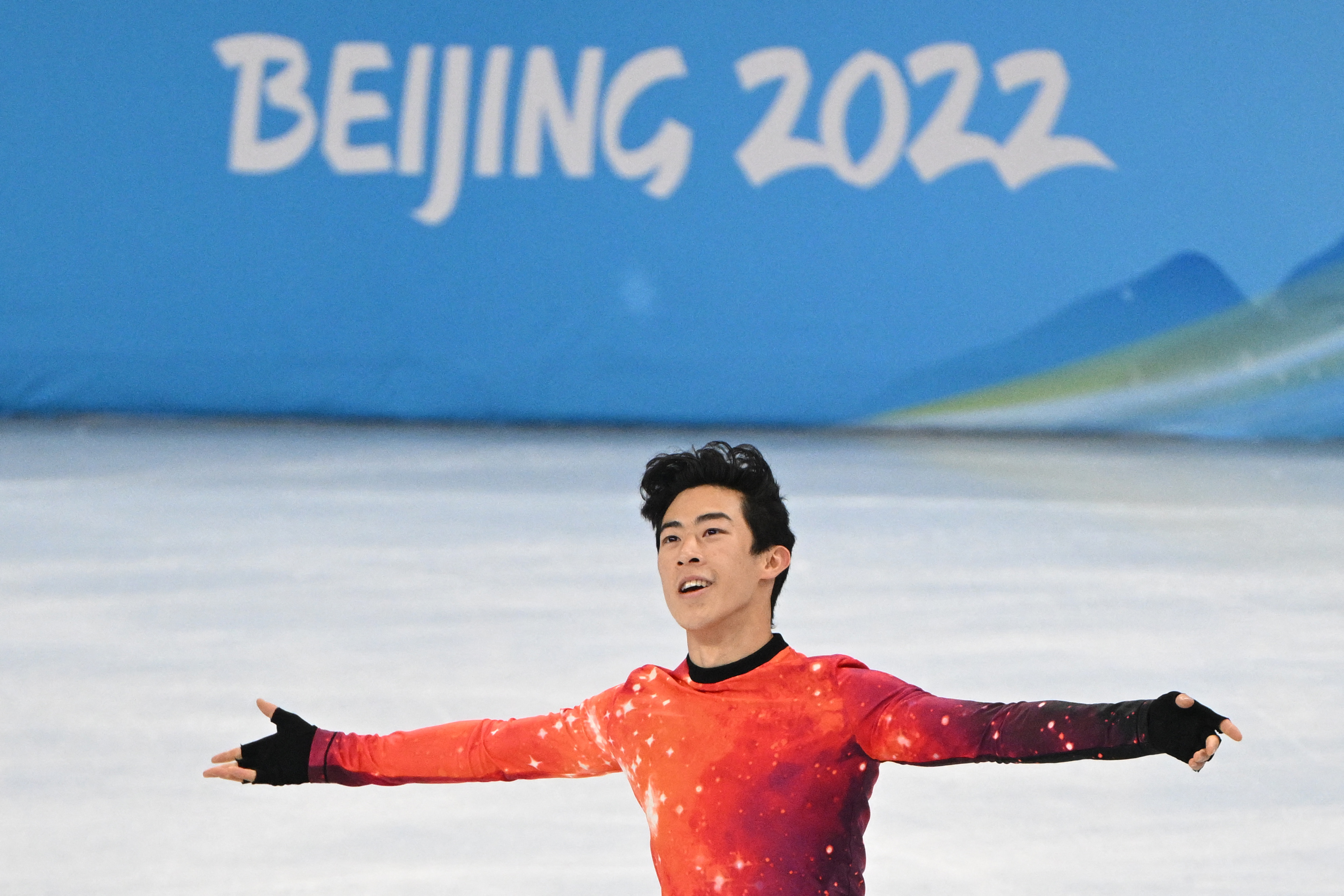 Between his gold medal at the 2022 Beijing Winter Olympics and his upcoming memoir, there has been plenty to ponder for Nathan Chen this year.
The US Olympic figure skater said the process of writing his book One Leap at a Time: My Story was "really fun", even if it was sometimes difficult to tell its story in the space of a few hundred pages. The book, which he wrote with Alice Park, is set to be published by HarperCollins on November 22.
"It was definitely a really good process, especially watching the Olympics and then being able to spend time looking back at all of that experience, looking back at all of my career and seeing where things were good, where things weren't. weren't that good," said Chen, 23, Newsweek in an interview this week.
Work on the memoir began after the 2022 Olympics. Throughout the writing process, Chen said he thought about times over the years when he didn't want to compete and the work of d team that had helped him through. He identified teamwork as the "main focus" of his book.
"Everything in my life has really revolved around a very strong team around me, people who have helped me," he said. "I'm definitely not capable of doing everything on my own, and so being able to have a really strong team to help me with all the things I'm not so good at has helped me get to where I am now. ."
The two-time Olympian and three-time world champion described his memoir as "a reflection on my time in the sport". His release will come nine months after he crowned his skating for gold with a choreographed performance to a medley of songs by Elton John.
Looking back on his last Olympics, Chen said he arrived "with the intention of being able to go back and remember what a great experience it was", rather than focusing entirely on competition. "It's more like the experience itself. And I think that involves meeting new people, exploring the sites, exploring the ice rink, exploring the village and really trying to enjoy everything. experience what the Olympics entail."
Less than a year later, Chen's life seems to have changed dramatically. He spoke with Newsweek while at Yale University, where he returned this fall as a junior to complete his education after taking two years off to prepare for the Olympics. Chen has continued to skate since winning Olympic gold, but he told Team USA over the summer he wants to spend the rest of his time at university exploring other interests. Even with his lessons and the curiosity to play music he has documented on InstagramChen said he returns to the rink "whenever I get the chance."
"It's definitely not as disciplined as it used to be, but I still find myself at the rink and I really enjoy being on the ice," he said.
Aside from skating and school, Chen already has another book in the works slated for release in February. This next project will be aimed at children and is inspired by Chen's identity as a Chinese-American and his mother.
"Of course, being Chinese-American, there's a bit of a Chinese-American dynamic in there, in addition to being able to find your dream, find your purpose, and keep striving to do what you want to do," he said. he declared. .
The book contains "a lot of little themes" from Chen's relationship with his mother, which he describes as "the biggest part of my skating journey".
"She's been really there since day one and helped me through the challenges of trying to pursue a dream and pursue a goal," he said. "It's really very similar to the relationship that the characters in the picture book have."
Chen also drew comparisons between the children's book and a new partnership he was promoting with Invisalign. "It's very similar in concept where, you know, it's about trying to find your confidence, trying to find what drives you," he said.
Both of his forthcoming books share a theme of personal growth, which Chen says persists "no matter how good you think you are."
"I think at the end of the day, every person always has room to grow," he said.
When it comes to figure skating, Chen said he wasn't sure what the future holds for him, but his passion for the sport remains.
"I don't know exactly what skating will entail in the future, but I definitely know that I still love skating, I still love performance," he said. "So any opportunities that might come my way on that, I will definitely seriously consider them and I would always love to be on the ice."