Local Special Olympics Athletes Plan to Attend 2026 National Games in Minnesota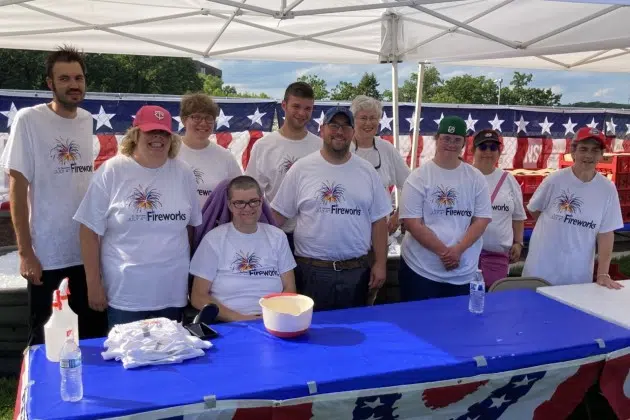 (KNSI) – Special Olympics athletes from the St. Cloud area plan to play a role when the national championships take place in the Twin Cities in 2026.
Tara Kardong recently won a title at the national swimming competition and said she wants to compete in the national games in four years.
"It's exciting. I'm definitely planning to be there, hopefully as an athlete, but if not, as a volunteer.
Tara was working with a group of Special Olympics serving dinner at the St. Cloud 4th of July Fireworks Show. The Special Olympics team has been serving dinners during the 4 for ten years.
Granite City Rocks Special Olympics coach Marie Kigin said they hope to send a team to the Twin Cities in 2026.
"For them to be able to participate in Minnesota would be great. But otherwise, as you can see, they love to volunteer. So we would have a crew there to volunteer if they didn't participate.
The team has sent athletes to previous national championships in recent national games in Orlando, Seattle and New Jersey. For more information on team support, Click here.
___
Copyright 2022 Leighton Enterprises, Inc. All rights reserved. This material may not be broadcast, published, redistributed or rewritten in any way without consent.