Interview with Olympian curler Brett Gallant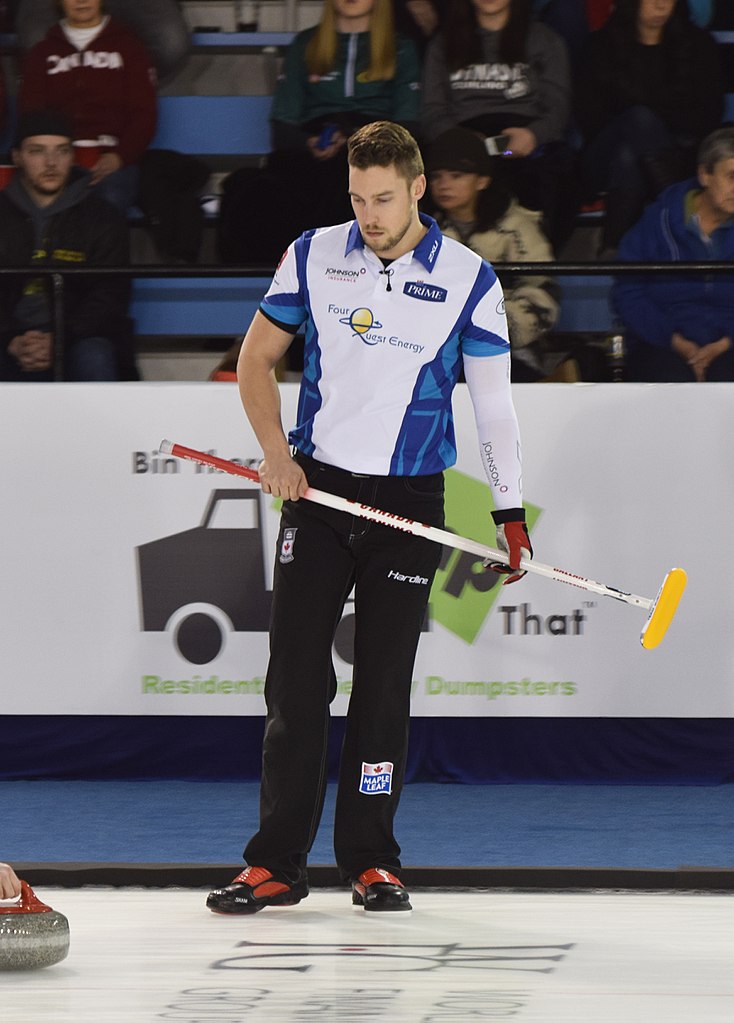 With the 2022 Winter Olympics in Beijing set to begin in 11 days, I'm thrilled to share with you my interview with Team Gushue No. 2 Brett Gallant, who will represent Canada in men's curling. Gallant was part of Team Gushue that won gold for Canada at the 2017 World Men's Curling Championships in Edmonton and also won the 2017 Tim Hortons Brier in St. John's, Newfoundland, the Tim Brier 2018 Hortons Brier in Regina, Saskatchewan, the 2020 Tim Hortons Brier in Kingston, Ontario, and the 2021 Canadian Olympic Men's Curling Trials in Saskatoon.
JF: How important is it for you to represent not only Canada, but also Atlantic Canada at the Beijing 2022 Olympic Winter Games?
BG: "It's very meaningful to have grown up in Prince Edward Island and now play in Newfoundland. I grew up idolizing local athletes. I had a few local curlers that I looked up to. They were Suzanne Birt, Brad Gushue and Mark Nichols. Suzanne has had great success in Prince Edward Island. As a teenager, I looked up to Brad and Mark when they won gold at the 2006 Winter Olympics in Turin. It was super inspiring for me. Now, I hope there are some younger athletes competing in Atlantic Canada who can look up to our team. Hopefully (our success) sparks a little something in a few athletes and gives them a little bit of a belief that anything is really possible, even from a smaller place, anywhere. It's quite special.
JF: How excited are you to be joining the Olympic Winter Games with your fiancée, Jocelyn Peterman, who will represent Team Jennifer Jones and Canada in women's curling?
BG: "It's going to be amazing. At the start of the season, you know that will be a possibility because we were both on great teams, but for both of us to win in such big fields at the Canadian Olympic Curling Trials is pretty remarkable, and a bit unbelievable at times. Just being able to share this experience with her, when families aren't allowed to come to Beijing to watch, and being able to live out her dreams is super special.
JF: Tell me about your win over Bruce Mouat at the Chestermere National last fall. Was there a particular part of your team's game in this tournament and game that you were most proud of?
BG: "I think our consistency over the past two years has been our calling card and our strength. When you're playing against a team like Bruce, or any Grand Slam team, consistency is so important because if you miss a miss here or there, they're going to jump all over the place. I think in that final against Bruce, we stayed consistent throughout the game. The level of play of these teams is now so strong, that you have to be at your best for the whole match, and you have to be at your best for the whole tournament. We've faced Bruce (the reigning World Championship silver medalist) a number of times now, whether it's at the Calgary bubble in the spring or at Grand Slam events already this year. We have to do our best, and I think he brings out the best in us.
JF: For curlers who have never competed in the Canadian Olympic Curling Trials, tell me about what it's like from a mental standpoint.
BG: "I think this is one of the events where we as athletes probably feel the most pressure. It only takes place once every four years, and the possibility of participating in it is much less than all other events. There is no second place prize. You can have a great event, but if you don't come out a winner in the end, there's not much consolation there. So I think that even adds to the pressure of the event. There are so many strong teams too. Every game is tough and you have to be at your best. There's also mental stress because you really can't take a day off or finish. The challenge is immense. We had a very good Canadian Olympic Trials four years ago (in 2017), but we faced a hot team of Mike McEwen in the semis, lost 6-4, and (despite going six wins and two losses in the round robin), he ended our chances quite abruptly. I am very grateful to have the opportunity to be on top this year.
JF: When you think of the greatest curlers of all time, does Brad Gushue deserve to be in the conversation?
BG: "Absolutely, he is in the conversation. He is already an Olympic gold medalist and this is his second Olympic Games. Just look at the consistency of him and our team, over the last six or seven years, and all the Grand Slam finals we've been to, and the championships we've been able to win. He's definitely in the conversation. There have been a lot of great players, but if you look at his shooting over the last 10 to 15 years and what he's been able to accomplish, it's pretty remarkable. Absolutely, he's in the conversation. It's a bit difficult to compare because there have been a lot of great players, and a lot of them haven't played against each other in their career. But over the past decade, I don't know if there's been anyone as consistent as him.