Boxing's omission from the 2028 Olympics is a blow to local athletes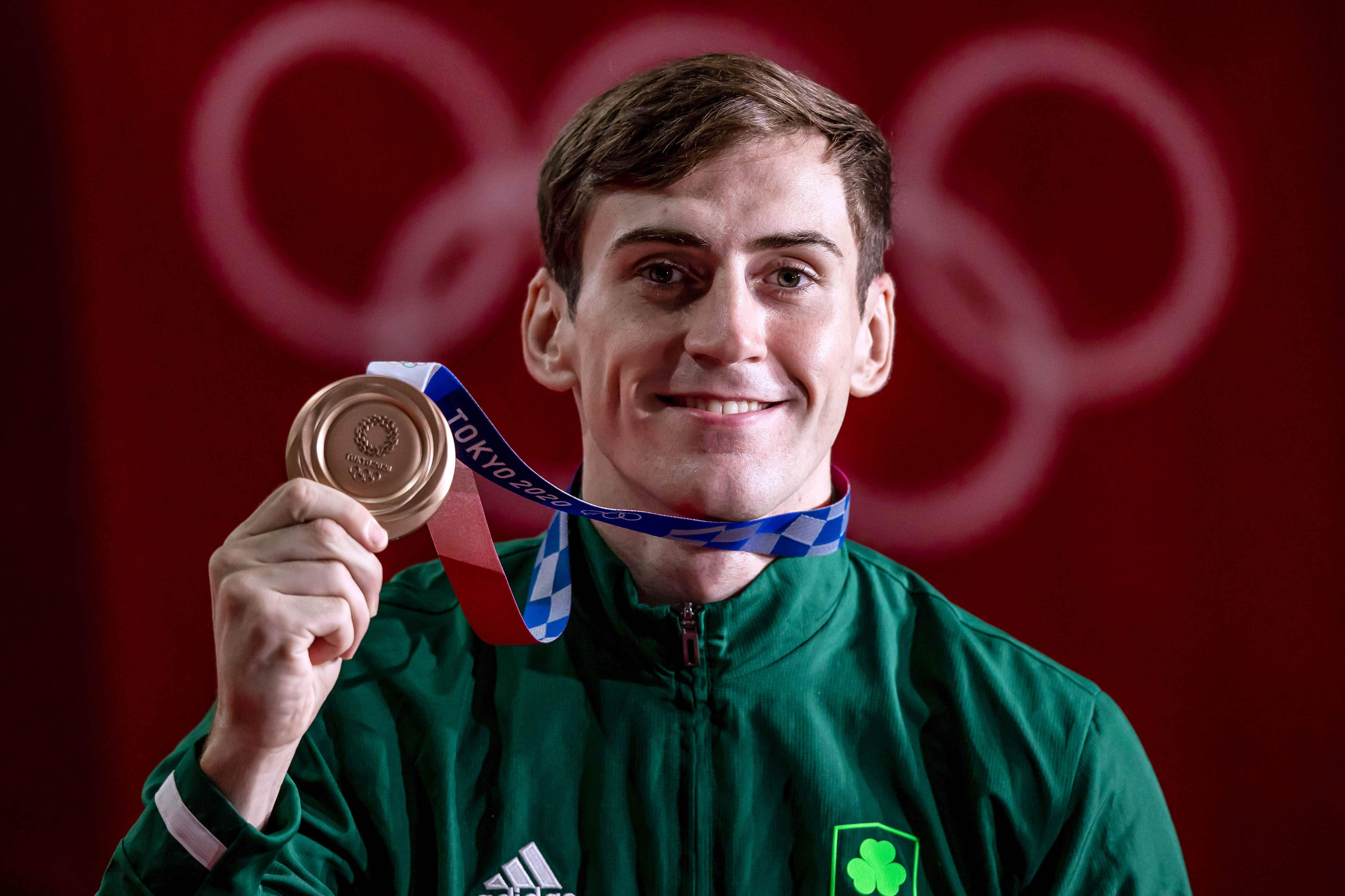 LOCAL boxers have been dealt a severe blow following the recent announcement by the International Olympic Committee (IOC) that boxing will be omitted from the initial list of sports at the 2028 Olympic Games in Los Angeles, USA.
It will deal a severe blow to the many promising boxers from Belfast and across Ireland who have made a name for themselves at the Games in the past, such as Michael Conlan who made a name for himself at the 2012 Olympics and Paddy Barnes who won Bronze in 2008 and 2012.
In Tokyo, sibling Aidan and Michaela Walsh competed with Aidan winning bronze, while St Paul's man Brendan Irvine was the team captain.
"Today's announcement that boxing has been removed from the list of sports for the 2028 Olympics is very concerning," said Antoinette McKeown, CEO of Sport NI.
"In addition to peak physical fitness, the discipline, confidence and determination instilled by boxing, provide our young people with tremendous life skills, which often have the greatest impact in the most disadvantaged communities. social.
"From Wayne McCullough, Paddy Barnes, Michael and Jamie Conlan, and our most recent medalist Aidan Walsh, a pantheon of Olympians has inspired our young people for many generations and the Olympic Games are the pinnacle of those hopes and dreams. boxing in the Olympics, young people are deprived of the opportunity to fulfill their life ambitions.
"Boxing has always broken down barriers, and in recent years its efforts to see women enter the ring have been extremely encouraging. We have exceptional role models such as Kellie Harrington – Olympic gold medalist and Michaela Walsh – European, World and Commonwealth medalist, and Katie Taylor, who broke all records in women's professional boxing.
Sport NI said it would join Sport Ireland, the Irish Athletic Boxing Association and the British and Irish Olympic Federations to fight for boxing's representation at international level at the Olympics and pledged to do whatever it takes is in their power to ensure that Irish boxers have their chance to compete in 2028.
McKeown added: "Today's announcement is certainly a blow, but together we have to make sure boxing doesn't suffer a knockout."
Do you have anything to say on this issue?
If so, why not send a letter to the editor via this link?